Electro manufacturing services
Development
With our experience in control engineering, signal processing, circuit and system design, board layout, prototyping and manufacturing of small and medium sized series, we are happy to implement the ideas of our customers. Since many tasks are taken over by microprocessors these days, we also have the opportunity to write firmwares and compile them for our used processors. Below is an overview of our software and our machines.
Production of electronic assemblies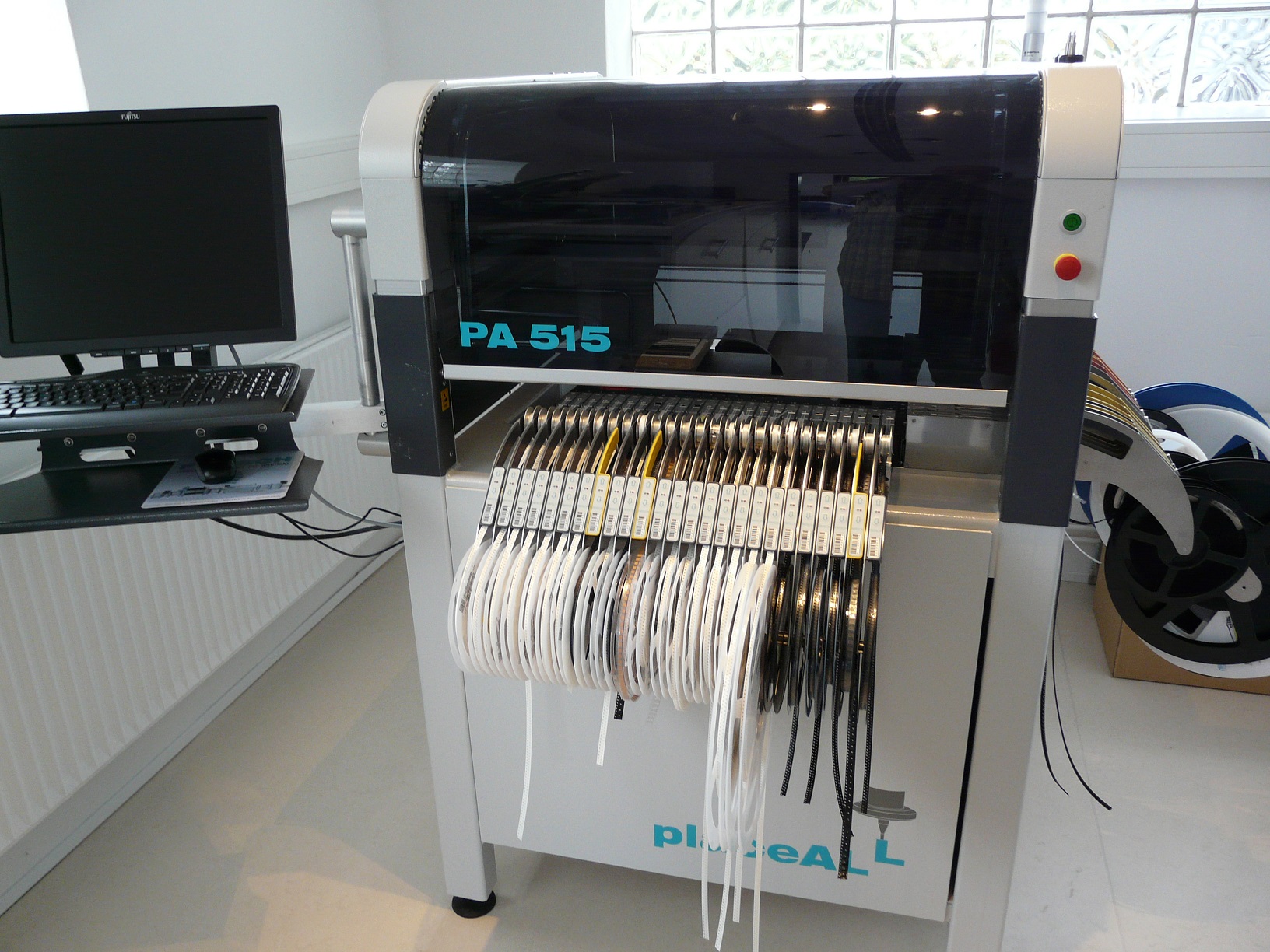 With our placement machine, we not only produce prototype boards but also larger series. The components are fed to the machine from the sides and placed by the machine precisely on the board.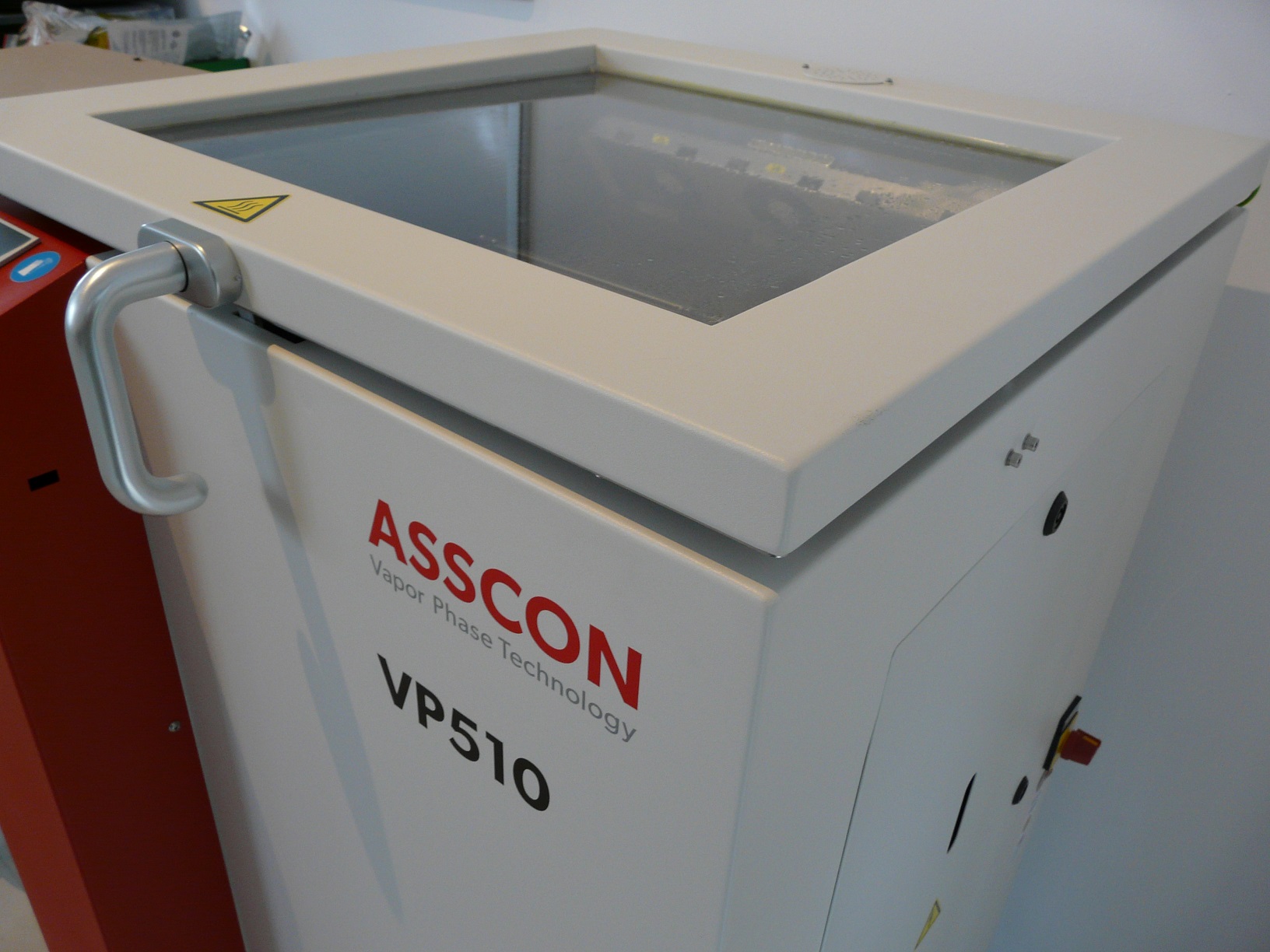 After assembly, the components must be soldered to the board. For this we use the process of the vapor phase. The displacement of the air by the steam contained in the machine creates clean and reliable solder joints. In addition, with our machines, a double-sided assembly is possible.
mechanical manufacturing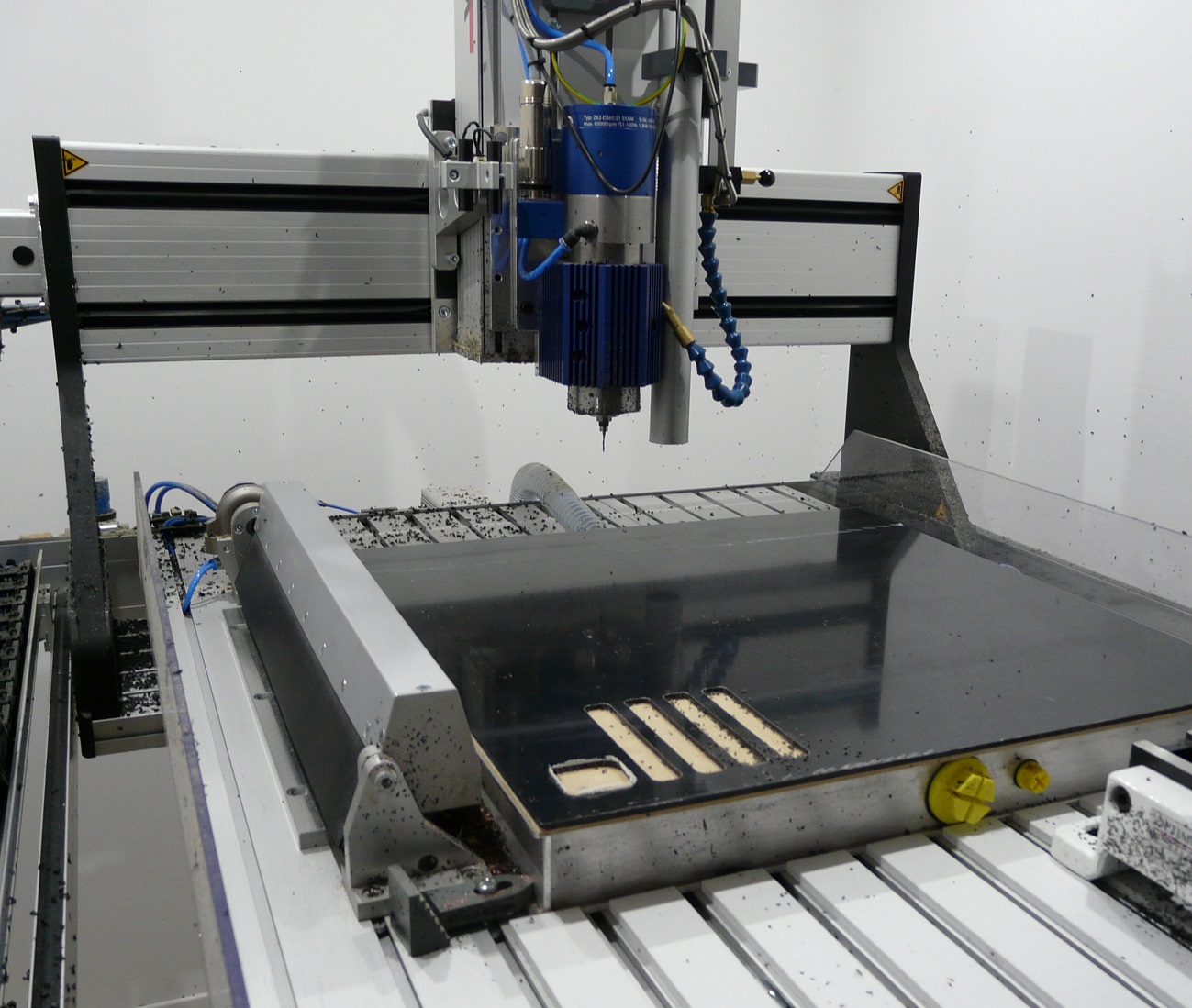 On our CNC milling machine, we produce all the required mechanical components ourselves, from the prototype housing to the series part.